The dating game today is nothing like it used to be. Gen Z and Gen Alpha rule the dating pool. This makes things pretty tricky for the Millenials. There are too many categories to remember and understand; one of those categories is the BBW. For those who don't know what BBW stands for and what it's like to date BBW, this article will be a huge help.
What is BBW?
BBW stands for Big Beautiful Women. Now, you must be thinking, what's so different about these plus-size women that they have a whole category with an acronym separated for them?
Well, BBWs are women who have not only accepted their plus size but also love it unconditionally. To them, their big body is perfect, unique, and worthy of love. The breakdown for BBW is as follows,
Big – Anyone who is not skinny can be considered BIG; simply, a broad body with curves to die for is your typical big woman.

Beautiful – Beauty is versatile; it's in the eye of the beholder. If you want to fit the BBW criteria, you just need to meet the curvy part; the rest of you is beautiful enough to fit the category. As for the love you are trying to find, beauty totally depends on your preferences and what attracts you to a woman.

Woman – The W in BBW stands for women; however, if you are looking for a big guy, you need to look for BHM, Big Handsome Men.
Does BBW Mean Unhealthy and Obese?
Well, the jury is still out there for this one, but who are we to judge? BBWs feel comfortable in their skin; they love their bodies and are proud of their curves. Everyone needs a bold and confident partner in their life. Medically, many will argue that embracing unhealthy weight is not something to be proud of, but who is to say all big women are obese? Or they aren't physically fit in every sense of the word.
Where to Find the BBW of your Dreams?
Every dating app must have many BBWs on their profiles, but to look for them on just any dating app is like finding a need, albeit a big one, in a haystack. If you are specifically looking to date a BBW, get in apps made solely for BBW. These apps will help you find your big beautiful love in no time.
Best Dating Site and Apps for Finding a BBW
How to Impress your BBW in no Time?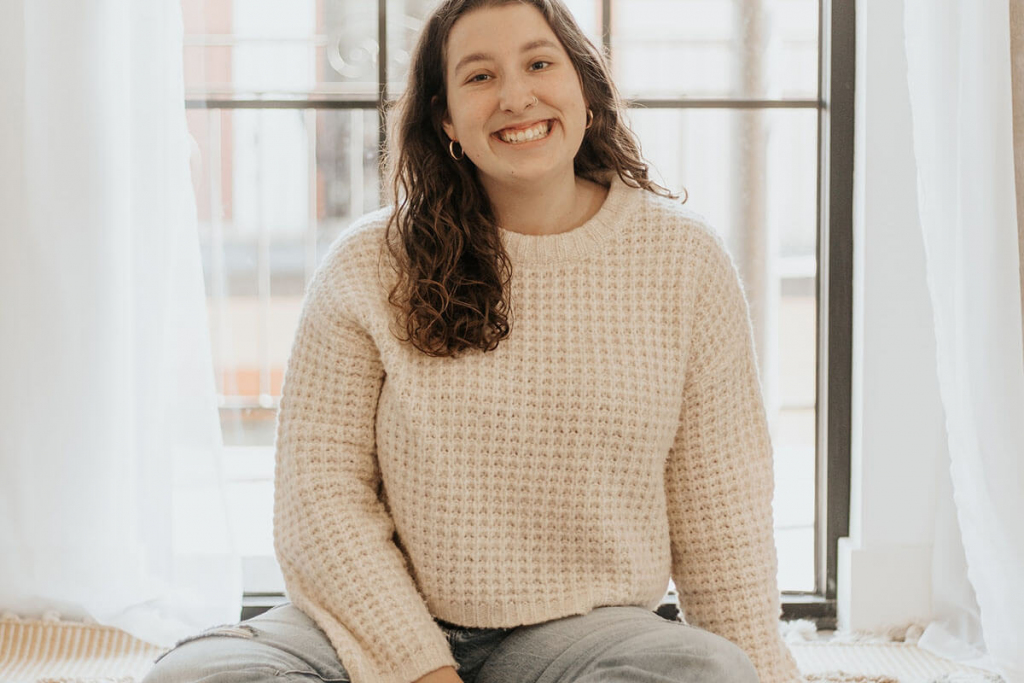 It's not always easy to make a BBW fall in love with you; these women have the confidence to carry their bodies despite the harassment they face daily. So, you bet they are highly confident in their skin and rarely take any crap from anyone. Such high-spirited women are hard to please. Here are some tips.
1. Understand that Their Size is Just a Number
BBW women are proud of their massive curvy bodies; for them, they are beautiful, not unhealthy or obese. Many may think, who'd want to date fat women? But you need to understand BBWs aren't fat. It's a size that is trending, highly acceptable, and pretty much loved by men of all kinds. Skinny girls may look great in bikinis, but men like their women big and busty. BBWs aren't only about curves; it's also the attitude men crave.
BBW is a bold woman who isn't afraid to accept her body and what comes with it. She is full of herself, albeit positively. All men crave bold and energetic women who love themselves and are pretty secure about how they look. No man is looking for a woman who is always insecure about her weight and always moping around about her looks.
For BBW, their size is just a number; before you decide to date big and curvy women, know what you are getting into because this mama isn't changing for anyone.
2. BBWs Know How To Live Life To The Full
Living life to the full and enjoying every day like there is no tomorrow is one most prominent traits of a big beautiful woman. They really know how to have fun. So, if you are looking for a calm and dormant woman, BBW isn't for you.
Whether clubbing, a night out with friends, or just out for a couple of drinks, BBWs know how to make the most of it. With a BBW, you will hardly get a calm minute when you are off work. They laugh loud, party hard, and are always up for more.
With typical women, you are stuck with mundane options like a movie or dining out because they are too much into appearances. But with BBWs, you can try out anything under the sun, and they won't hesitate to give it a go; why? Because they don't give care in world how they look to other people.
This doesn't mean that they don't care about their looks, but it simply means that ruined makeup doesn't bother them much compared to a wasted day with no fun.
3. Warm and Cuddly
The most affectionate thing about BBWs is that they are warm and cuddly. Most women love to cuddle, but BBWs are special because of their size. A whole lot of warm skin and a soft body is ways better than cuddling an average-sized girl. So, if you are into warm hugs, you will love dating a BBW.
Big girls have warmer body temperatures, and they love cuddling more than any other type of girl. Not only are they physically warm, but they are also emotionally caring and giving as well.
4. Food is The Only Truth of Life for A BBW
Here's the thing, you go on a date, you order expensive food, but your date barely touches her plate; why? Because she is watching her diet, her weight and figure are way more than the expensive food you have just ordered for two. Imagine the frustration. Well, this isn't how BBW works. They love food and appreciate a good company with their excellent food.
There are no salads with BBWs, or maybe there will be but with a table full of other food as well. You can order a three-course meal, and they won't bat an eye; why? Because food is life. Apart from that, they are also willing to try new cuisines and tastes so that you will have a great time exploring all the latest and different restaurants in your city. Remember, the party never ends with BBWs.
5. The Ever So Bubbly Personality
BBWs are known to have chirpy and bubbly personalities. They rarely let the abuse get to them or show in their behavior. They are fighters and survivors, more than that; they are caregivers. The first thing you will notice about BBWs is that they are highly aware of other people around them. They aren't full of themselves; they know how to have fun and take a joke for a change.
Apart from not being self-centered, BBWs are also pretty funny. The great humor trait they have is what makes them so adorable. BBWs enjoy the outside more and are generally more outgoing than other types of girls. Dating a BBW will surely give you a bubble, cute, and fun-loving girlfriend.
6. Empathic and Affectionate
Since most BBWs have been bullied for their weight and body type, they would think ten times before dishing out the same behavior to someone else. The whole enduring the bullies makes BBWs empathetic and affectionate toward other people's feelings.
If you are fortunate enough to date a BBW, know that you are in the most caring hands ever. Your BBW girlfriend will not gaslight you, bully you, speak ill of your traits or invalidate your feelings. On the contrary, she will ensure you feel emotionally safe with them.
These were the traits of BBWs that you should know about before getting into a relationship with them. Let's move on to tips and tricks to help you take your relationship to the next level and make it last a lifetime.
How to Make the Relationship with BBWs Last?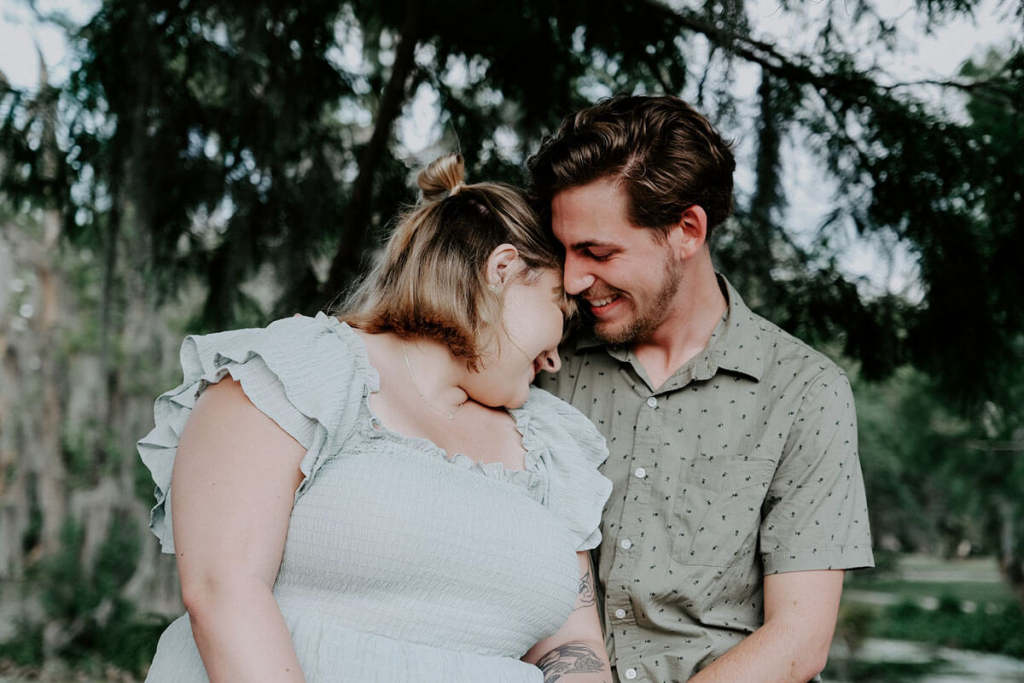 When you are head over heels in love with someone, things are easier to ignore and accept. However, the honeymoon period of any relationship soon passes, and when it does, a lot of things become unbearable.
In such times, a little help goes a long way; here are some tips to help you work through the downs of your relationship with your BBW.
1. Conflicts
"Is it that time of the month again?" women hear this line quite often. Their low and grumpy mood is blamed on PMSing. This is utter rubbish; mood swings happen regardless of hormonal changes.
Similarly, conflicts with BBW aren't always the result of their weight or how they feel about their body. So, men need to stop assuming this because presuming this will only make matters worse.
However, you can't disregard the weight completely. Since BBWs are targeted due to their weight, there may come a time it would be about the weight more than anything else. Either way, when dating a BBW, you need to have an empathic ear and learn how to handle conflicts, whether they are related to her weight or not.
BBWs are good listeners, and they expect their partners to be the same. So you need to become a good listener and make her feel you care about her feelings as much as yours. BBWs can also be overthinkers, so don't ever leave an argument unattended, solve every dispute before going to bed.
2. Let's Not Discuss the Added Pounds
You knew what you were getting into when you started dating a BBW. Let's not start changing her because you have started dating her. It took her a long time to come to terms with how she looked; let's not ruin that for her now.
The added pounds aren't a sign of something wrong; it's normal for BBWs to gain weight because they don't watch every bite they take. Being overweight doesn't always mean being unhealthy. If your BBW has a workout routine, don't think it's for losing weight, it may be for staying in shape and keeping the body flexible.
If you know your judgmental nature will kick in when you start dating a BBW, you better step away before you hurt someone who took a long time to heal.
3. Consideration is the Key
Dating a BBW may not be different from dating other girls, but there is still some stuff you need to be very careful about. BBWs have struggled hard to get where they are; their weight can be a sensitive topic.
So, any joke that has anything to do with weight and chubbiness has to go. BBWs also love to experiment with food and eat out a lot, be mindful when you are commenting about her eating style because that might not sit right with her.
4. Show Encouragement
Here's the thing, BBWs may have accepted their bodies and love how they look, but there are still days they may feel low about how different they look. And let's agree that people don't make life easier for them. So, should anything like this happen, you must be more encouraging and help them feel better.
Never say this is a part of life; suck it up and face the music. Don't side with the bullies. Be with your girl and make her feel extra special on hard days. You can even buy her favorite food and a sexy dress to celebrate her body's coolness.
5. Be Proud of and Show It Too
BBWs are proud of themselves the longer they have come, but they still get insecure. At times like that, you need to show them that they are the boss. You need to show them how proud you are of them and how they should be proud of their bodies too. They are different and unique, which isn't wrong in any way.
Not only say this to them but also show them how proud you are by taking them out, being affable in public, and letting people see how much you love your big beautiful woman. Make her meet your friends and family if you are serious about the relationship. All this will help her see that you love her for who she is, not her body or anything else.
Conclusion
BBWs are feminine regardless of weight and size; they crave love and affection just like any other girl. Yes, they are super confident, but they still need a soft touch from time to time. Be sure you follow the tips to have healthy and long-lasting relations with your Big Beautiful Woman.