It's a euphoric moment when your crush finally says "yes" to going out with you. Enjoy the moment while it lasts because soon, you will be caught up with planning the perfect date. Here are some tips to help you out.
What is a Perfect Date?
Well, the idea of a perfect date is different for everyone. Most people love crowds and wild places, while others prefer the calm. So, before deciding where to take your partner on your first day, how about gauging what they love and like?
Or maybe your date would love to try something new that is the opposite of her personality; you can try that too. Either way, we have the best ideas for you.
Whether you are looking for a romantic one or an at-home, cozy date, we have covered them all. Let's check them out.
1. Plan A Day Trip
If you are ever so romantic and also crushing hard on your date, we suggest you plan a full-day date with your partner. You can start early and spend the whole day with your person. Take breaks, relax, eat and explore the city's many sights.
You can cover a lot in a day; you only need a great partner and a fun personality. A whole day together with the person you love, isn't this just the perfect idea for a first date?
2. Plan A Picnic
This may sound cliche, but girls love picnics. They grow up watching chick flicks, and eight out of ten movies have a picnic date scene. Many wish for their first date to be a picnic as well. I mean, even Mr. Bean couldn't resist a picnic date.
From the novels of the 80s to all Hollywood romances, a picnic date is a must. So, plan a beautiful picnic at the park or countryside with a big basket of snacks. Ensure that you check the weather forecast before setting up for your picnic.
3. Enroll in a One Day Painting Class Together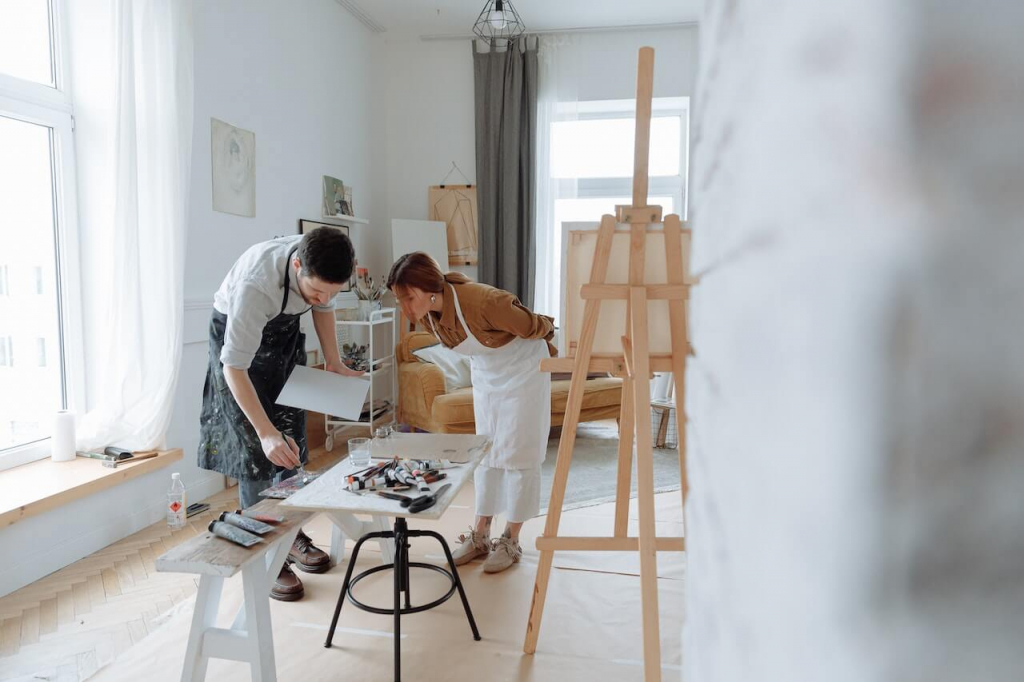 A little activity together can do a lot of good. You can get to know your date better while doing an activity together. Moreover, at the end of the painting class, you will also have a beautiful souvenir of your date to take home.
Perfect dates are about spending a good time together, laughing, and having fun. With a painting class experience, you can make your first date memorable.
4. Bowling
This is, again, pretty cheesy and an 80s idea, but a good one if you are looking for a great time with your date. Bowling also hints that this is a non-serious and casual date or a hangout more than a date.
If you want to keep things light, rent your bowling shoes and indulge in a friendly game. Most bowling alleys serve affordable snacks, so your after-game dinner problem is also solved.
5. Stargazing
For a very romantic one, you can choose to stargaze. Start with a light dinner; you can choose any restaurant as your perfect date idea starts after dinner, so don't fuss about the perfect place to eat. Choose any decent place. You can take her to the planetarium or your rooftop for a romantic stargazing surprise when you are done with dinner.
You can choose indoors or outdoors as per the preference of your date or according to the weather. If you choose the outdoors, pack a thermos of coffee, some snacks, and a fluffy blanket. A romantic night under the stars is all you need to make your date a huge success.
6. Standup Comedy Show
Everyone dreams of making their date laugh and having crazy fun on their first date; well, you can make this dream come true with a simple trick. Take your date to a comedy show. The trend of standup comedy is pretty popular nowadays. You will easily find a show that she would love.
7. Concert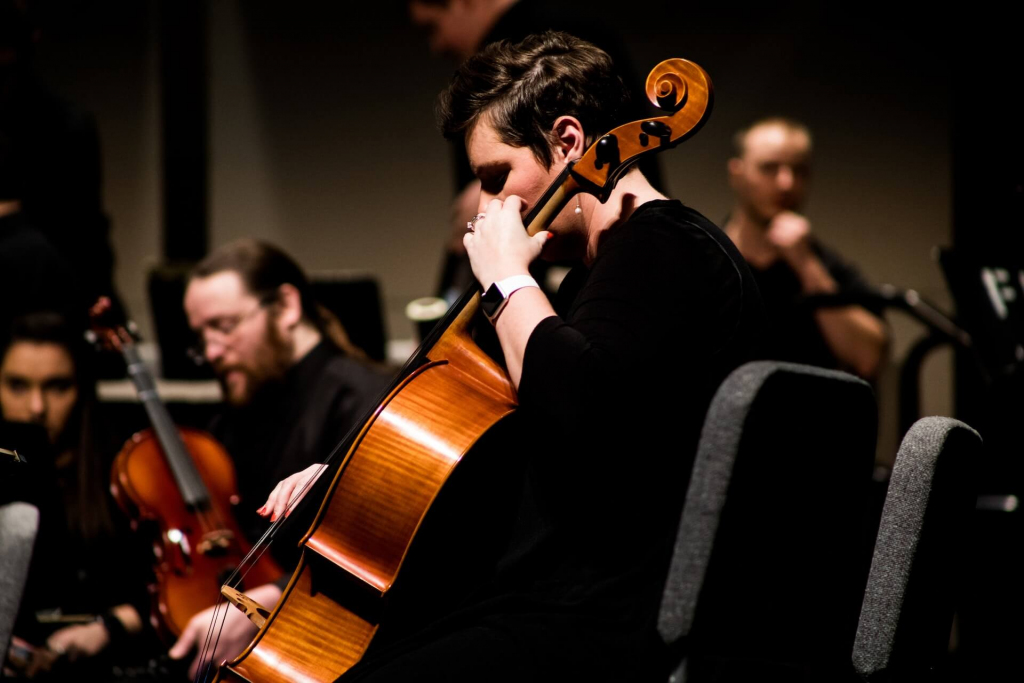 A live music concert is also a great way to make your date happy, especially if it's her favorite band playing. If you both love a wild night out, there is nothing better than grabbing something light and enjoying a raving concert as your first date.
8. Backyard Camping
If you and your date love the outdoors, you should try camping or Glamping. You can go with both backyard camping or an elaborate camping trip in the woods. Either way, this can be an excellent idea if you plan it right.
However, camping isn't for sensitive people; if your date is allergic or isn't keen on the outdoors, you better not risk even the backyard camping idea. Since you have to think about food, insects, weather, and wild animals when camping in the woods, it can be too much for people trying it for the first time.
9. Hiking
Now, this is a fun idea to spend some quality time with your date wandering nature. Exploring nature together can make people come closer. There are hardly any distractions while hiking; you can talk your heart out and impress your date with your extensive hiking knowledge.
You never know, maybe your date will fall in love with nature as much as you, and this will become a regular for both of you.
10. Cooking Class
Like the painting class, a cooking class is a bucket load of fun if you have your loved one to share the experience with. You guys can choose any culinary class, like baking, pastry arts, cake decoration, knife handling, etc., as your first date. It would be a fun experience to learn something new and valuable together.
11. Take Long Walk
The idea of a perfect date isn't only a good dinner; it's more than that. It's about getting to know your date, having a good and relaxing time together, and also parting with a promise to meet again. All this isn't possible if you don't spend quality time with profound conversations. And what's better than a long walk to have a deep conversation with your date?
You can take a cab, get a drop off a block away from her home, and then walk her to her place. Or you can plan to take a walk after dinner in a park or some similar place. Choose a balmy night that is suitable for walking. Make sure your date is also comfortable with the idea. You can make any date romantic with just a little effort.
12. Go Running Together
If you are a fitness fanatic and want your partner to be the same, invite your date to run with you. This can be a fun way to get to know your date and know if they can keep up with your fitness regime. This may not be a perfect date, but if running is a part of you, your date must be able to make peace with it or, even better, join you on your healthy adventures.
13. Dance Class
A little fun goes a long way, and if we are talking about dance class on our first date, you can bet your date will have a ton of fun. Everyone needs to learn how to dance without a dance in the world. This is what you can teach your date on your first date together.
Dancing can make people come together in a very beautiful way. Moreover, you won't need to make awkward moves to hold your date's hand because you'll hold much more than your date's hand when the music plays.
14. Couple's Spa or Massage
Ah, now this is every girl's dream, to be treated like a princess by her prince. The easiest way to make your date feel great is to take her out for a couple's spa day. You both can relax and enjoy being pampered.
This will not only be good for your date, but it will also be perfect for you. When was the last time you took out some time for yourself? This is an excellent chance to relax, unwind and also fall in love.
15. Visit a Vineyard
A date at the vineyard is also pretty romantic; it's also very filmy. You can even plan your picnic at the vineyard. First, roam around the vineyard, have a taste of the most exotic wines, and after that, have a beautiful picnic amid the row of grapes.
16. Drive in Theater
A cozy car ride with a classic movie is just the thing you need to impress your date. Choose a drive-in theater that plays classic romantic movies and book tickets for your first date. Take snacks and drinks, but I doubt you will need them.
17. Take a Pottery Class Together
A couple of activities together are enough to help you understand each other better. You can learn a lot about a person by watching them hard at work.
If you are keen on the DIY idea, how about taking a pottery class with your date? Elbow deep in mud, creating something from scratch, isn't this just the thing you want?
18. Indoor Rock Climbing
Most people won't even consider taking their dates to an adventure sport, but this idea works in many ways. They see you in the thick of things, trust you to keep them safe, and your expertise will help them learn and enjoy a new sport. Hence, an adventurous activity is a win-win as a first date.
However, if you can't decide which one to try first with your date, go with indoor rock climbing. It's not too intimidating, and it's very safe as well. Your date will have a great time maneuvering their way up to the top with you by their side.
19. Amusement Park Date
Men and women both enjoy theme parks and amusement parks the same. So, if you are thinking about taking your date to an amusement park, you might be in luck.
However, make sure she doesn't get dizzy on the ride; you don't want your first date to end up at the ER. If she does love going on rides and you love roller coasters just the same, you guys can have the time of your life at the amusement park.
You can have everything from rides to snacks and whacky drinks at the park. You can even play fair games to win your date her favorite stuffed toy. You can even plan the whole day around the amusement park trip.
20. Binge on a TV Series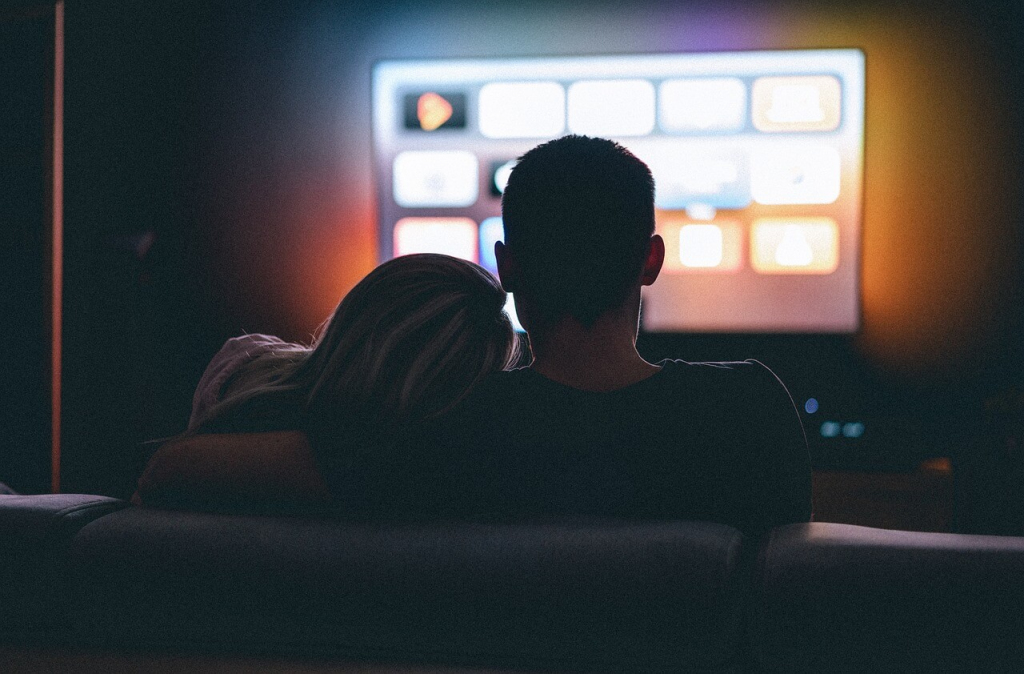 With the popular trend of binge-watching Netflix series, you can safely plan your date around a series you like and have a cozy Netflix and Chill date at home.
Arrange an array of movie snacks and drinks, get some soft blankets and light up some candles to make your date feel special. With only a little effort, you can make this date a colossal hit.
21. Have an Indoor Picnic
If you planned for a picnic but forgot to check the weather forecast, and now it's raining, you can move your picnic inside. If you love the idea of a picnic, but your date can't do it outdoors, you can still have an indoor picnic.
An indoor picnic is just the same as the outdoors, but without the sun shining brightly over your head. Have the same beverages and snacks you would have at a picnic, prepare a cute basket and keep pulling things out of it to surprise your date.
22. Take a Road Trip
Last but not least, you can take your date to a nearby town on a road trip. You can make her dream come true if she has always wanted one. A long ride with your crush is just the thing you both need to fall in love with.
Dates aren't made perfect by choosing the ideal ambiance and place to eat, but it's made perfect by the people enjoying the time together no matter where they are. So, ensure that your date enjoys your company more than the setup, no matter which idea you choose.