FWB, or friends-with-benefits, is a non-exclusive and open relationship where you casually date your friend, but this involves sleeping with your friend without obligation. You get all the perks of a relationship without being in one; this is what they mean by benefits. There are hardly any emotions attached to an FWB relationship.
If you are looking for safe sex with classy partners but aren't keen on commitment, then FWB is what you need. The term used to be frowned upon, but now it has become a norm. Many dating apps can get you in touch with people who are, like you, looking for dates with FWB, if you aren't comfortable in boinking your buddy.
It's not only dating apps that can get you an FWB; you can find a partner that agrees with your mantra of casual dating in your workspace, study groups, or vacations. People love to experiment with the latest dating trends, and FWB has been popular in the last couple of years. Two work buddies silently escaping the office space for a quickie while on break is the perfect example of no string attached relationship or FWB.
Since FWB is sex and nothing else, many might confuse it with a casual relationship. Well, with FWB, there are no relationships, just hookups. You don't go on dates; you don't hang out unnecessarily, and you don't get personal in any context. You seek a friend, propose the idea, and get on with it.
The Pros and Cons of FWB
However, does it work? If it's such a success, how come everyone's body isn't jumping on the bandwagon? Well, every coin has two sides, and every relationship category comes with its pros and cons. FWB is no different.
Here are the pros and cons of getting into an FWB relationship with your friend. Give these a read and save yourself from unnecessary complications that might arise due to confusion.
Here's the thing, the no emotions attached phase of the FWB relationship can get to people. Meaningless sex is good a couple of times; too much of it can get on one's nerves. So it's better to understand the pros and cons before getting into such a relationship.
Pros Of FWB
1. No More Lonely Nights
When you are in an FWB relationship, you will always have someone to satisfy you before heading to bed. So, there is no going to be feeling unfulfilled. And the best part is you don't have to set up, make the partner feel great, and set the mood. In an FWB relationship, the mood is set from the word GO. When you're in the mood, they are in the mood; this is how FWB works.
2. No Pressure Or Restraints
The most prominent benefit of FWB is that it's nothing like a traditional relationship where you have to worry about many things. There are no pressures or restraints when you are involved with FWB.
Apart from your usual partner, you can flirt with anyone, have a one-night stand with anyone, or take anyone out; there are no limitations. There is no need to remember their big days or birthdays or even celebrate their wins. You and your partner are exempted from all these restrictions that are the lifeblood of a typical relationship.
This isn't the kind of relationship where you meet the parents, know all the besties of your partner, or take them out every other night for a nice dinner date. It's cool if you late time to reply to their texts, don't meet each other apart from sex, and have no contact until you see each other for the deed.
No pressure whatsoever, and this is the beauty of being in an FWB relationship. You are a free bird and the envy of many.
3. Ego Boost
The mere thought of having someone at your beck and call to do the deed with you is enough to boost anyone's ego. This is also one of the many benefits of FWB; you feel highly desirable and sexy.
Knowing someone in the most comfortable setting, where you don't have to pretend, is another level of sexy. You never know. You might even fall for your FWB partner, and your casual sex may lead to a serious relationship. However, tread carefully; you might want to know how your partner feels before blurting out that you are falling for them. They may not be on the same page, and this can seriously hurt you.
Cons of FWB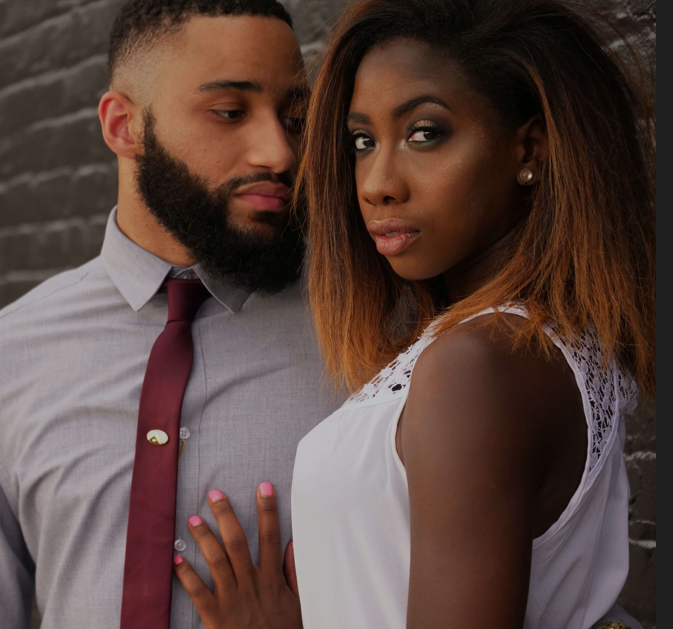 1. No Room For Emotions
The person you keep calling for sex will never come if you need a shoulder to cry on; this is the ugly truth of FWB. People involved in FWB are only looking for hookups; they aren't keen on listening to anyone's sob story. So, there will be no one to rely on emotionally.
Your physical needs will always be met in an FWB relationship, but the emotional baggage you carry will not be shared with any of your partners. Your FWB partners aren't your bosom buddies, and to expect them to be that is nothing but a far-off dream. It's better to keep this relationship as sterile as possible, so no one gets hurt while having unattached fun.
2. Jealousy
People fall for their partners, albeit the fact that it's a no strings attached thing. Jealousy is also an unseen con of FWB. In a traditional relationship, you can openly express your jealousy, but when it comes to FWB, jealousy or the expression of it is a big no.
The flirting, lack of attention, and other girls or hookups can be hard to digest if you start to fall for your partner, and this is the biggest con of FWB. You either need to walk away or come clean about your feelings when you start to develop them stronger.
3. Lower Self-Esteem
Yes, FWB is empowering, but it can also ruin your confidence. It can be a little demeaning to think your partner is only interested in your body and what's to be gained for it. You may think you aren't worthy of a serious relationship, but this isn't on you. This is how the dynamics of FWB work. The thought that you are good enough to be slept with but not to have a serious relationship can mess with your head.
4. The Heartbreak
The upside may lead to a serious relationship, but the downside may lead to a broken heart. You like how this works, you have started to fall for your partner, and you mistakenly thought they feel the same because they seem to be having a great time. But you were wrong, and now they have cut all ties; the ultimate heartbreak.
This sad reality is getting into an FWB relationship without understanding the consequences. If you have even 1% doubt that you won't be able to handle the FWB relationship, do not get into one.
Best Dating Sites and Apps for Finding a FWB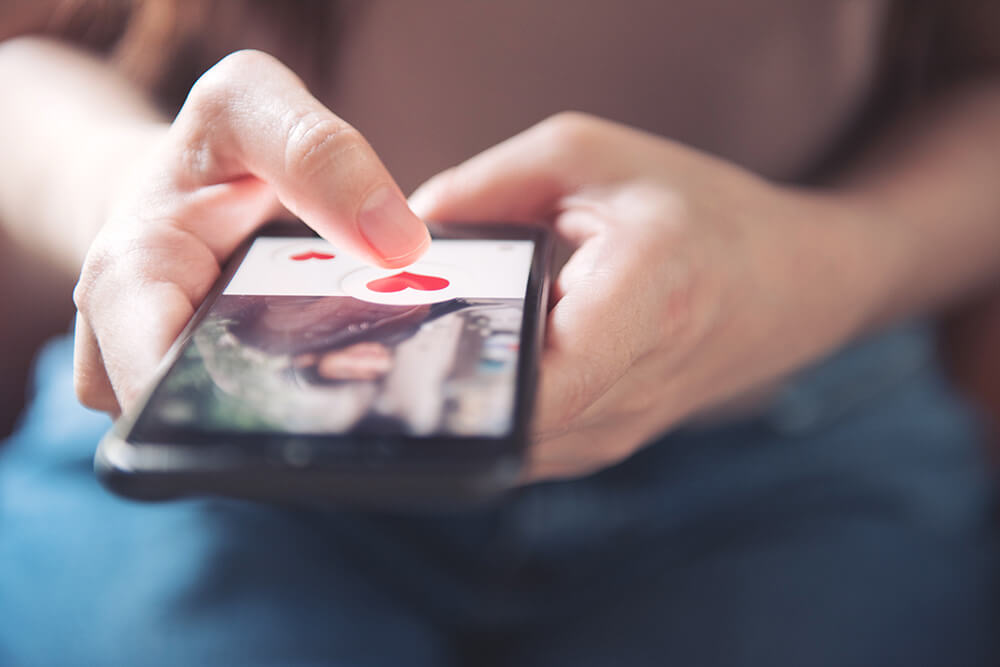 These pros and cons are enough to give you a crash course in FWB. If you are still looking to engage in an FWB relationship, the following sites might be able to help. All the sites listed below are quick and easy ways to find your next FWB.
One of the top FWB dating sites is Adult Friend Finder. This site is tailor-made for people looking for hookups for casual sex. You can chat and participate in interactive contests to seek your perfect match.
Like the right and left swipe on Tinder, this website has HOT or NOT to rate the connections you make. It's pretty straightforward and has an easy-to-understand interface.
The best feature of this site is that you don't need to give details. You can stay as anonymous as you can. Since the website is only used for a hookup, the lack of information doesn't feel shady at all.
Bumble, like Adult Friend Finder, uses the Hot or Not rating system to judge the connections. However, this one is female-centric. It focuses more on women finding their match than men.
The app encourages fast interactions with limited chat times. This site is famous for FWB connection because it comes with a BFF mode that allows you to form casual connections more easily than any other app. All you need is a Facebook account to register on Bumble.
Tinder is by far the most downloaded dating app to date. You can rate your connections by swiping left and right. However, despite being this popular, it's not the best one for FWB. Most people on Tinder are there to find serious love connections. So, finding someone who would like to have an FWB relationship with you on Tinder can take a while.
If you have made a connection, you can also check out the Snapchat and Spotify of your connection to get to know them better. But FWB isn't about making a connection.
It still works well for FWB relationships because of the location option. It can show the people interested in you from your surroundings; the rest is up to you.
As the name suggests, Match.com is your typical dating site for two people to find a connection and fall in love. However, it's up to you how you use the site despite what it's made of.
Use your charm and explain the many benefits of FWB and convert people. Many have found their FWB connections on sites like Match.com. Like other apps, Match.com isn't free. You can browse the connections and profiles for free, but to be able to text someone, you will need to pay.
But here's the fun part, if you struggle to find your match for six months after paying, the app lets you use the paid perks for free for the next six months.
The messages are worth paying for because the members replay fast at Match.com; this is the selling point of this app.
These apps help you find FWB connections faster and easier. These are great if you are tired of looking for like-minded people for FWB among your friends and co-workers. These apps give you a wide selection in the simplest way possible.
Rules To Abide By When Getting Into The FWB Relationship
FWB may be a great option if you aren't ready to commit. However, like any other relationship, FWB also comes with rules you must follow to keep yourself and your partner sane.
1. Consent is Must
Consent is a big yes, whether it's your buddy or a stranger you have hooked up with. They should know what they are getting into, don't lure in anyone under pretenses. Be extremely open about the kind of relationship you are expecting from your buddy. Keep things clean and straightforward to avoid any confusion or mess later.
2. Protection
It doesn't matter if you have known your buddy for life; protection isn't something you should slack on. You don't need a pregnancy scare, a life-threatening infection from your FWB, or a one-night stand. So be careful, and carry protection. Please don't rely on your partner to do it for you; take your body and health seriously. Unwanted pregnancy bursts the idea of unattached sex, which is the entire point of FWB.
3. Communication
FWB is empowering and relaxing, with no pressure or limitation. But you can't escape communicating in an FWB relationship.
Open and honest communication will lead to a hassle-free relationship. Express your desires, listen to your partner's words, and jump together.
To make this work, you need to be fully open about what you are looking for; you can't dish out half-truths and expect your partner to understand later.
Conclusion
Jumping on the bandwagon of FWB relationships may feel like the best thing to do in the dating world, but did you know many feel alone and unloved due to their FWB relationship status? Well, that's one drawback of getting into a non-exclusive and casual relationship like FWB. So before taking the leap of faith, do your homework and understand the assignment.