| | |
| --- | --- |
| Category | Rating |
| Popularity | |
| Quality Matches | |
| Ease of Use | |
| Value of Money | |
| Overall | |
There's hardly a person on this planet who hasn't heard about Tinder. Well, there probably is, but my point is that you'll have a difficult time finding one. Considering Tinder is one of the most famous dating platforms currently on the market, you probably know it popularized swiping as a method of matching with other people.
Tinder launched in 2012 and introduced a revolutionary swiping system that allows users to easily accept or reject potential matches. While people usually have strong opinions about Tinder because they either love or hate the notorious system, swiping matchmaking has been an elementary part of Tinder from the beginning. It seems like it's here to stay.
The Match Group, a famous company that's behind numerous other high-quality dating sites, owns the platform. However, you probably have unanswered questions about Tinder if you still haven't joined the community.
I took the time and effort to research everything about Tinder, so you can easily decide whether it's the right platform for you or not. Let's jump straight into it!
How does Tinder work?
Tinder has been around for more than ten years, and the platform definitely had a powerful effect on online dating. Namely, Tinder is the pioneer of the swiping concept, a matchmaking method countless dating sites all over the planet later implemented.
While the platform's the go-to place for singles looking for flirts, hookups, and casual sex, some Tinder users have also found true love on the app.
The whole purpose of Tinder is to allow users to find matches quickly and easily, which is why it introduced swiping. Swiping left on a user rejects them while swiping right approves a potential date. If two users swipe right on each other, the app instantly matches them, enabling them to chat for free to decide what they'll do about that next.
Thanks to an extensive membership base, you can find any involvement since users have different intentions when signing up.
Are you looking to meet someone to have a fun night with on your single evening out of town? Do you want a hookup buddy you can regularly meet for casual sex, a friend with similar interests, or a long-term relationship partner? You can find it all on Tinder.
I especially like that Tinder is free, and its mobile app is fully compatible with Android and iOS devices. Unlike most other online dating platforms, you can use all the necessary features without paying a dime, saving you substantial money on all those subscriptions.
Best Dating Sites and Apps Like Tinder
The registration process is quick and easy.
The Tinder team made sure to develop a user-friendly dating app by creating a fast and simple registration process. It only took me a few minutes to complete the entire sign-up procedure. Still, I must admit I became pretty agile with filling in the needed information over the years of reviewing different dating platforms.
Nevertheless, I don't think anyone would need more than ten minutes to complete the registration and start swiping.
Even if you're in a hurry and don't have ten minutes to spare, you can always sign up with an existing Facebook account to complete the entire sign-up process in just a few minutes. Options for signing up with a phone number or email address are also available.
Tinder asks only for basic information, such as:
Name;
Gender;
Birthday;
Two profile pictures.
Even though two profile pictures are obligatory to finish the registration, 4-5 is the ideal number of photos to assure other users your account isn't fake.
Once you fill in the details and upload profile pictures, you'll need to verify your account via phone or email. After that, you're ready to explore the world of online dating with Tinder.
Tinder is an excellent free app, but premium membership is where it shines.
As I already mentioned, Tinder doesn't force its users to get a premium membership because it made its essential app features free to use.
Free users can create accounts, verify their profiles, swipe left or right on other users, and chat with their matches without limitations. With that in mind, I think premium membership isn't a must-have for Tinder.
However, premium membership is where it's at if you want to take your dating game to a new level. It's an excellent addition that gives users more flexibility and a better chance of meeting someone interesting.
Three paid membership plans are available at Tinder – Tinder Plus, Tider Gold, and Tinder Platinum.
Tinder Plus offers:
Ad removal;
Swipe rewind;
Unlimited likes;
Five super likes every day;
One boost every month;
Access to members from other parts of the world.
Tinder Gold offers all features included in Tinder Plus and:
Instant matching;
The profiles of users who liked you first;
Access to Tinder's Top Picks.
Finally, Tinder Platinum combines features from Tinder Plus and Tinder Gold with the following:
Priority likes;
Access to previous likes;
Message without matching.
Another difference between the plans is, of course, the price. Tinder's pricing plans are average compared to its competitors, so you'll get a good bang for your buck when applying for premium services.
What makes Tinder an excellent choice?
Every dating platform is unique and has something different to offer its users. Even so, not many dating websites and apps have reached Tinder's level of success, so there must be something special about this app.
Tinder implemented a location-based matching system from the beginning, ensuring users could meet in real life. While online dating can be exciting and fun, nothing beats the real thing, whether a committed relationship or a hookup. Tinder users were aware of that, so they preferred it over other dating apps.
What makes Tinder unique today is its vast and active membership base. The location-based matching system is still going strong, but the community drives the platform's popularity. Millions of people from all over the world have joined the community and regularly use the app.
In fact, Tinder is a platform with an impressively high member activity rate. That makes a world of difference because members need to be regular and active users for any website or app to feel alive. It means your chances of meeting someone on Tinder are incredibly high.
A picture is worth 1,000 words.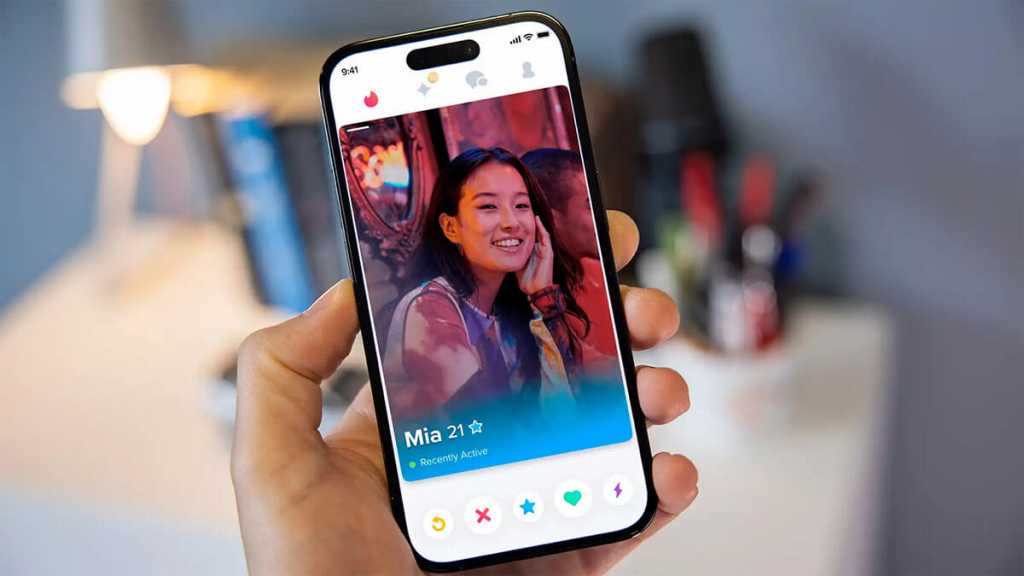 Many people disapprove of Tinder because they claim physical appearance is the only thing that matters on the app. I can't deny that, but considering Tinder users mainly use the app for hookups, there's not much else you need.
Tinder strongly encourages its users to upload several photos of themselves, which is why it gives nine picture slots to every user. You don't have to fill all of them; 4-5 pictures worked perfectly in my case. With that amount, your profile visitors can get a better idea of how you look and be more confident your profile is legit.
My advice would be to include some variety in the photos you upload. Since a picture is worth 1,000 words, you should make the most of the available slots by combining portrait and full-body shots. Feel free to include photos that show you participating in your favorite hobbies and activities, so other users can quickly get an idea of what you like doing
Besides avoiding similar photos that seem repetitive, you should also avoid posting poor-quality pictures. Blurry photos and poor lighting aren't a good look on anyone – stick to quality images to increase your chances of finding the best matches.
Unique and fun photos can also be excellent conversation starters, so I don't think Tinder's focus on pictures is such a big deal. Still, I understand where people come from when they say they'd like Tinder to make profiles more descriptive and less focused on physical appearance.
Watch out for those fake profiles.
Online dating has plenty of advantages but also comes with some disadvantages. My main concern when dating online is whether I'll bump into an actual person or a fake profile, so I immediately went on a quest to find out as much as possible about the scam situation on Tinder.
After some digging, I'm honestly not particularly impressed by the platform's efforts to minimize the number of fakes lurking around Tinder. I came across several profiles that seemed fake, and my gut rarely lets me down.
Still, I can't say I didn't expect that. With such an easy-breezy sign-up process, creating a fake profile is as convenient as it gets. Luckily, spotting those profiles is quite simple – they usually have 1-2 pictures, little or no bio, and are often inactive.
If you come across such a profile, don't swipe right. Those people would probably slide into your DMs with some external links. Don't click on those links. In fact, don't click on any links other users send you because that could be a recipe for disaster.
Fun facts that'll get you swiping!
I've dug up some fun facts relating to Tinder that will help you understand the platform better and motivate you to start swiping ASAP. If you're considering Tinder as your go-to dating app, you should know that:
1. Tinder has a member base of 57 million.
I've been talking about Tinder's popularity the whole article, but I've never mentioned the exact numbers. With 57 million active users, Tinder is an excellent app if you're looking for options. Even though most users are in the US, Tinder is a popular dating platform across the globe.
2. Only nine million people pay for a premium subscription.
I mentioned you could enjoy Tinder fully without paying for a premium subscription; the statistics are here to prove that. Out of 57 million users, only nine million are paying for the service, which shows Tinder works perfectly fine as a free dating app.
3. Approximately 1.6 billion swipes happen daily.
People are swiping like crazy since around 1.6 billion swipes happen every day. Just think about all the swipes you've missed out on all these years.
4. 95% of Tinder users meet their matches in real life within a week.
Tinder is all about helping people connect. If you're looking for a last-minute date or are in town only for the night, you know where you'll find a companion.
Tinder Pros
Create an account in just a few minutes;
Become a member of one of the most active online dating communities;
Connect with more people in record time;
Only meet people from your region;
Enjoy the vast user pool wherever you are;
Simplify online dating by swiping left or right;
Use a fully-functioning dating app for free;
Easily find hookup partners;
Enjoy limitless messaging with other members.
Tinder Cons
Fake profiles and scams are present;
Profiles are purely visual and don't say much about users;
Searching for matches according to mutual interests is unavailable;
Not ideal for people looking for serious and long-term relationships.
My Experience
Tinder is free to join and features an easy and fast registration process, so I've decided to give it a shot. After all, there's nothing to lose. After a few weeks of experimenting and playing around with different features, I can honestly say I understand the global hype around Tinder.
The swiping feature is addictive – I've spent hours on end swiping and browsing other people's profiles. I especially like that the app uses a location-based system, so there's a realistic chance of meeting the people I find online in real life.
Users can choose from several membership plans, but I don't think they're necessary. You can do just about anything with a free version, too.
Some users complain that the app prioritizes the physical appearance of its users by not emphasizing the importance of personality. However, many other dating sites do that; Tinder mainly caters to singles looking for casual hookups.
If you're looking to meet new people and have some fun, I recommend giving Tinder a try.