You've probably been using one of the dating apps, and you've finally found a match. The conversation was going fine for a while, but now's the time to take the next big step. You might feel a little frustrated because you could face a sudden rejection.
The thing about dating is that there are no perfect rules for any situation. It depends on the conversation or the type of person you're dating. You may just be a bit shy because you don't want to spoil things up. However, no matter the conversation, you should know what you want. We get that it's easier said than done, but there's always room for improvement.
If you're confused and fear taking the next step, we will help you master the skills. We will give you tips starting from online dating to going out. Of course, nothing is an ideal solution for everything, but these tips will work in most cases.
Without further ado, let's get right into it.
Having a Good Profile
If you have a convenient profile on a dating site or app, you have more chances with the date. By that, we mean all the information about yourself. Try to be creative with your bio.
Next to filling out the basic things, you can also make an interesting description. The description can be like a pickup line on its own, believe it or not. Try to gain some inspiration from other profiles and come up with something cool.
After completing your bio and description, try to make a great profile picture. Choosing the right location, angle, pose, and lighting will help you look better. When you look better, you'll become more desirable. When you solve these primary things, you'll more likely speed up the process of asking your date out.
Being on the Same Page
Before you ask a person on a date, make sure you're on the same page. What we mean by that is you need to have things in common. It's always easier when you share similar views and tastes, and when you have a mutual understanding, you have greater chances to go out. It's a shortcut that has helped many create new relationships faster.
Opposites Attract
Even if you're different from one another, it's not always a big deal. You can share many different things and learn a lot from each other. With that, the conversation might feel a lot more fulfilling than usual. However, if you're so different that you have no subjects to share, it's time to talk to someone else.
Trusting Your Instincts
Now that you've set up your profile, it's time to meet a new match. When you get to know the person a bit better, you'll learn some characteristics about them. You will get a chance to meet their upsides and downsides, which are a normal part of every person.
However, you need to pay attention and try to figure out if your perspectives match. While some things may seem nice, you may find some serious flaws. When talking to a person, try to read between the lines. See if their perspective and ambitions match yours and if it's worth asking them out.
See if they're worth your time, if you're on the same page, or have a similar outlook on life.
Feeding with Crumbs
This one should be pretty obvious, but it's still worth mentioning. If you're getting little-to-no replies, you should quit it. When the person is ghosting you, it's not worth your time anymore – and that's something that can happen to anyone.
People can do it because of a lack of interest or attention-seeking. If you still keep talking, you'll waste more time. There are many other people you can take out on a date.
The Right Conversation Level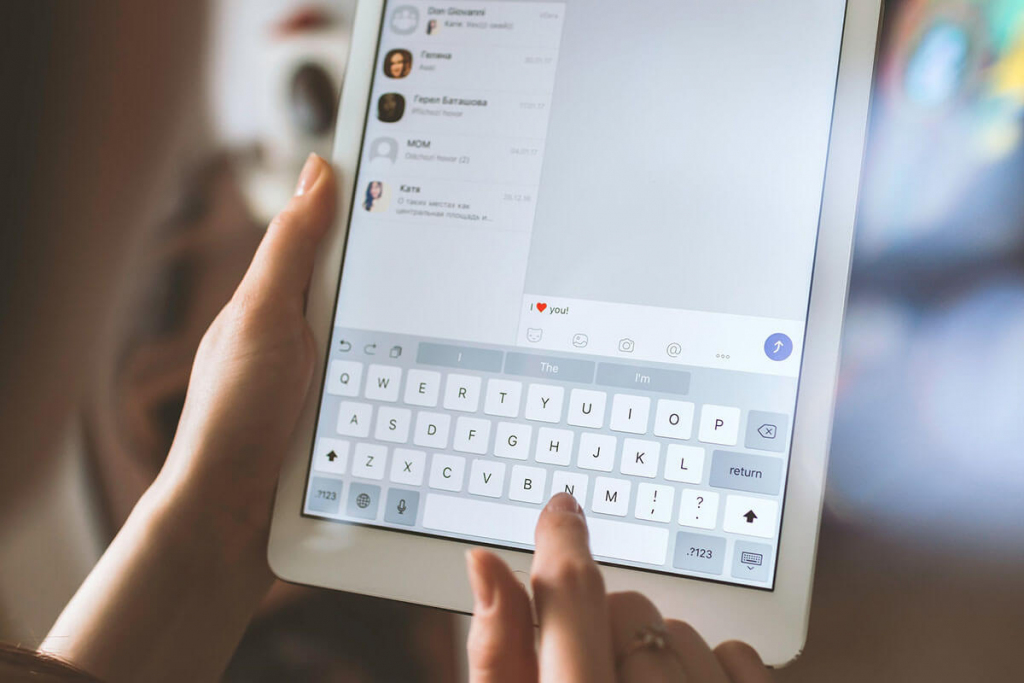 Connected to the last subheading, you have to know if you're on a similar conversation level. If you just met, it might be too early to take action. Remember to take things slowly rather than rush because quality is always better than quantity. Before the real deal, try to enjoy the online conversation for some time before taking it to the next level.
Just don't wait too long. You don't want to run out of words when you go out. After a decent amount of conversation for a couple of days or a week, you should ask the person out. Find the sweet spot between too long and too short, and move to the next step.
Conversation Length
The length of the conversation will often determine whether you have a shot to ask the other person out on a real date. The length of your date's messages can show their interest or lack thereof, so you may want to be creative with different things that might help engage the conversation more.
Even if that makes the other person reply in just a few words, you should subtly quit the conversation. It means that the person isn't interested in going out with you. After all, you should exchange messages as if you're hanging out, not having a job interview.
However, if it's the other way around, and you're both starting to like each other, you've just won the lottery. If you're both interested in the conversation, there will be plenty of opportunities to ask them out. When you equally contribute to a conversation, it will also be much easier.
After you've had a good time talking, it's time to ask you the person out.
Confidence
No matter who you're talking to, always try to be confident – it's the most important thing to cover when going out on a date, much more important than your looks! Standing tall, speaking loud and clear, looking people in the eye when you talk to them, and looking comfortable in any setting will help you leave an excellent first impression on a date.
Not many people find being confused, insecure, and constantly looking down at your feet attractive. When you want to ask the date out, make sure you know your worth. Nobody's perfect, and that's a fact – like you, the person you're dating will also have some flaws. It's ok if you make a couple of tiny blunders in a conversation, just don't be too hard on yourself.
Everyone likes going out with a confident person, but try not to go overboard and get too cocky. Don't brag and talk too much about yourself because you will bore your date and come across as insecure. Don't turn your chat into a monologue – let the other person talk too.
You can be confident and humble at the same time. If you keep the balance between the two, you'll make your date want to meet you IRL.
Charisma
Next to having confidence, sprinkling a bit of charisma will help improve your chances even more. It may be the way you write things or how they sound. You can always add a bit of humor while talking to a potential date – it can be a subtle, well-timed comment or a hilarious joke.
You can always be a bit creative in that field. If you're charismatic, you're more interesting, so the odds of someone accepting to go out with you are in your favor.
Make yourself stand out from the common types of people on dating sites. Think about what makes you more unique when talking and flirting. Try not to sound like a robot asking basic questions – instead, add some flavor to your sentences, and try to charm your date a little more by spicing up the messages with innuendo.
Making Assumptions
It's even better to make assumptions instead of asking. Instead of asking where the person is from, you can assume where they live – mention a possible location where you could have come across each other without even knowing it. You can guess an event like local gigs, bars, concerts, or movie theaters.
You can compare a person to someone they remind you of – a person you know or even a movie character. That can also help lead the conversation in many different directions.
A Little Bit of Mystery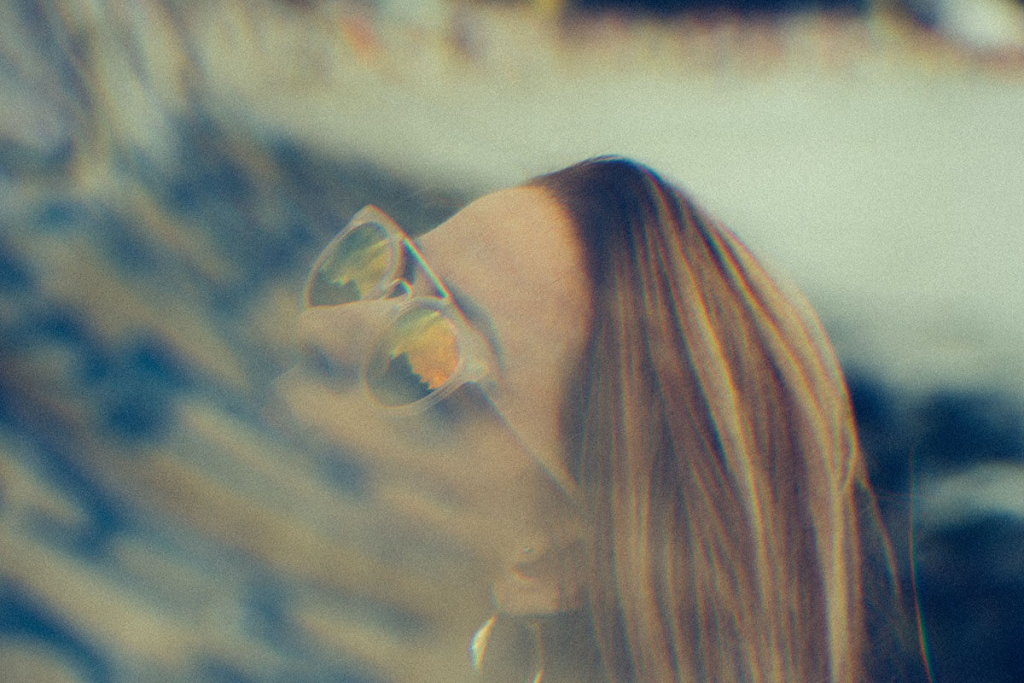 To increase your chances with the person, even more, be a little bit mysterious. When talking to a person, don't reveal all the details about yourself. It's okay to make your future partner wonder about you when you're not talking.
Otherwise, you'll end the conversation much sooner – you won't have much to talk about, especially if you go on a date. Make your date guess things about you.
Putting a Date on a Pedestal
While it's okay to show interest in a person, it's not okay to be too nice. When everything is in its place, there's nothing left to fix, and the same applies to dating, believe it or not.
You need to challenge the person you are talking to because, otherwise, you won't leave them with anything. You'll engage your date more if you tease them a little bit. Of course, we don't mean going brainless and offending the person.
Another thing to keep in mind is your availability. When the person sends you a message, don't reply straight away. You can answer within a couple of minutes or even hours. That will make the other person think that you're busy and that you value your time. In other words, you don't depend on your date or their reply.
Also, don't flood your date with millions of compliments. Although the person might look pretty, don't show them too much admiration. Otherwise, you'll appear like a desperate and needy person. That will also make you look like you don't have any other options.
Putting your date on a pedestal might even make them decline to go out with you, or if they accept your invitation, you might go out only as friends.
If you treat your date like a star, they'll treat you like a fan. Try to talk to them like you would to a close friend. Don't give them instant gratification or too much free attention, especially at the early stages of chatting, as that wouldn't be a great idea.
Being too nice can also make you look like a creep. If it's too good to be true – it probably is. Being over-the-top nice to someone you just met and agreeing with everything they say is often a red flag.
Knowing Your Worth
There will be a time when the person teases you. Sometimes, a date will want to test your personality with specific messages. They might point to the way you look and compare you to someone funny, and that can be a bit frustrating, especially if you're insecure.
However, it's the perfect opportunity for you to show that you don't care. Simply laugh at their jokes and move on – even better, you can strike back as well.
Remember that you shouldn't be taking anything too seriously, no matter the situation. Don't even take yourself too seriously – know your worth and learn how to take a joke. Try to look at it like it's all fun and games.
Playing Games
To engage in conversation more, you can play games with your date, and no, we don't mean playing mind games! There are lots of fun little games you can play – it may seem childish, but games can make dating more entertaining.
Make your date guess a movie by quoting movie sentences. Give them a couple of hints by mentioning specific actors. You can even talk about a soundtrack that was a part of the movie. You can do the same thing with TV shows or specific songs. Quote the lyrics of a famous song and make your date guess the name.
If you like playing with words, you can play word association games. You can make up columns or ask the date to switch to a specific online platform where you can play more effectively. Guessing different words has always been a fun game to play.
If you fancy cards, you can play card games – you can pick different platforms where you can play a variety of them. You or your date may like Double Solitaire, War, Egyptian Rat Screw, Crazy Eights, Speed, Slap Jack, etc.
You can play Would You Rather with your date as well. It's a game that consists of two possibilities that are a part of the same question. Those questions can either be funny or serious – there's no limit. Asking different questions will help you learn even more about your date.
If you like getting more personal, you can make your date guess things from your past or vice versa. You can mention a specific event and then ask them what they think happened afterward. Talk about your past experiences, past jobs, or your past vacations.
Giving Your Date a Hint
Asking a person to go out on a date is like a simple invitation. However, don't just ask: "Will you go out on a date with me?" Instead, try to be smoother – give your date a hint. Try to sprinkle hints that you are interested in going out throughout your messages.
Asking a simple question will sound boring, and you'll appear a bit vanilla. Instead, try to use that as a filler in some sentences.
You can talk about some places or locations that are nearby. Say what you like about a specific cafe. For example, talk about your favorite drink or coffee. Then, you can mention that you can go there and have a drink sometime.
You can also talk about movies or music. You can talk about many different things and find a way to connect it with the event where you can meet. That way, you'll bring some excitement to the conversation, and the person will be more likely to go out with you if your invitation was a natural conclusion of a fun little chat.
Arranging a Date Yourself
When you've asked your date to go out, it's time to arrange the time and place. An important tip – be the one who suggests both. If you're the one who called, you should mention what time and place you'd like. The person can change things up a little bit but don't wait for them to decide everything. You'll come off as insecure, which is not an attractive trait.
Try to look for places that are suitable for a date. See if you can find a place that's not noisy or full of crowds. If you want to go to popular locations such as fancy restaurants, try to book on time. Don't go to places that have no seats or a table available.
Remember to buy yourself enough time to do so. Also, arranging a date just a few hours beforehand isn't a good idea – you'll hardly be able to find any place that has a free seat.
Another alternative would be to go for a walk in a park and grab some tasty street food, but before going outside for a walk with your date, see if the weather is right. You can grab a couple of drinks during the walking session as well. After that, you can find a free bench where you can sit and talk. For this occasion, however, you don't have to dress elegantly.
If you and your date have a pet, you can take them for a walk. It can be a bit more inconvenient because you have to keep an eye on the pets as well, but by walking your pets, you're doing them a favor too and you benefit from the cuteness factor.
Getting Ready for the Event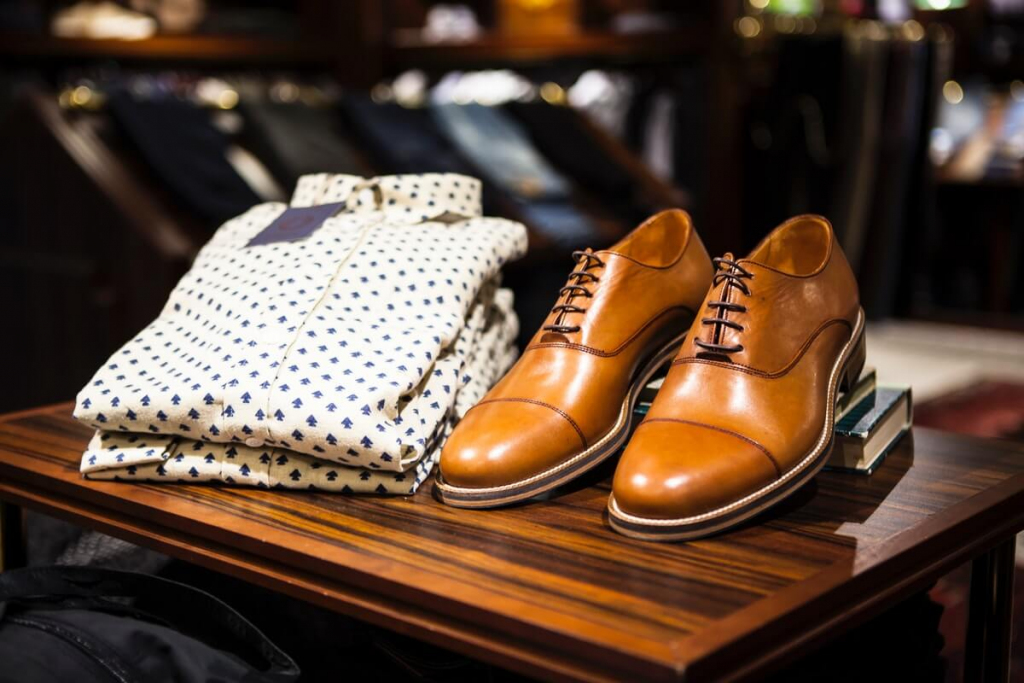 At this point, you've done everything necessary – you've found a match, had a great conversation and set the time and place for a date. The feeling you get when you land a date can be pretty rewarding on its own.
Since you've figured out when and where to go, now it's time to think about the "How". You don't need to wear a custom-tailored three-piece suit or a designer dress, but you do need to put in a bit of effort. You can't just go on a date in the gym shorts and t-shirt combo you wear around the house, no matter how cool or comfy they are. Instead, you'll want to look a little more refined.
Another important thing is to have the right outfit – the clothes you pick need to match the weather and the location you're going to. For locations such as cafes, you should dress more casually. That also applies to when you're going to the park. If you're going to places such as restaurants, dress a bit more elegantly.
If you're a man, you should look for clothes that make you look more handsome, but not too serious. You can go for a business casual look, which means putting on a dark suit jacket, light shirt, chinos, and a nice pair of leather shoes.
On the other hand, you can go for a more casual look with jeans, a checkered shirt, and sneakers – a solid color works well for the sneakers, especially if it's all black or all white. Then top it off with a nice leather or simple bomber jacket that will make you look more masculine. In addition, use a nice perfume – stay away from the cheap stuff.
If you're a woman, you have so many options. You can wear a skirt and heels with a nice blouse, especially when it's warm spring or summer weather, or you can wear denim jeans or shorts with a vintage t-shirt or a black top.
There are a variety of simple dresses you can pick for a date, the little black dress being a staple of elegance for decades now. If the weather is a bit cold, wear a leather jacket or a coat. Get your hair done, put on some makeup, and you're ready to go.
When getting ready, try not to overdo it – keep things simple. As we said earlier, trying too hard on the very first date might leave the wrong impression.
Going Out on a Date
Now that you've finished all the previous steps, it's time to meet your date. Don't forget that this is your ultimate deciding factor. If you had a comfortable chat on a dating app, talking in real life shouldn't be a hassle. However, sometimes, real-life dating requires a new first impression.
some things might be similar to online dating, the whole atmosphere can be completely different. You might have to re-introduce yourself when meeting in real life – try to convey confidence, decisiveness, openness, and last but not least, be yourself.
Great First Impression
When you meet for the first time, you should shake hands confidently. If you sit in a cafe or a bar, you have to know what drink you'll order. Ordering drinks may be a banal thing, but it will make you appear more confident if you're done ordering and back to your conversation within three seconds – and confidence is key when you want to win over a date.
When talking, avoid stuttering or fast speech. It's important to speak confidently and clearly, with the right volume and speed. Remember, you're not on a timer and the person is right in front of you and can hear you well enough as long as you don't whisper or mumble. Don't get us wrong – it's okay to make a couple of mistakes or have your own conversational style, just try to sound clear and relaxed.
Try to talk to a person almost as if you're talking to your best friend, but of course, keep the language a bit cleaner.
No Rush
Another tip – don't rush anything in the conversation. Try not to talk too fast, and don't reveal everything about yourself right away. Let the other person introduce their background as well – they might suggest some great ideas for further conversation.
Rushing also applies to drinks or a dinner you both ordered. Since you're meeting someone new, try to control your drinking or appetite. Don't eat or drink too much or too fast – you'll come off as mannerless, insensitive, and a bit repulsive.
Slowing things down is beneficial in any aspect of dating.
Awkward Silence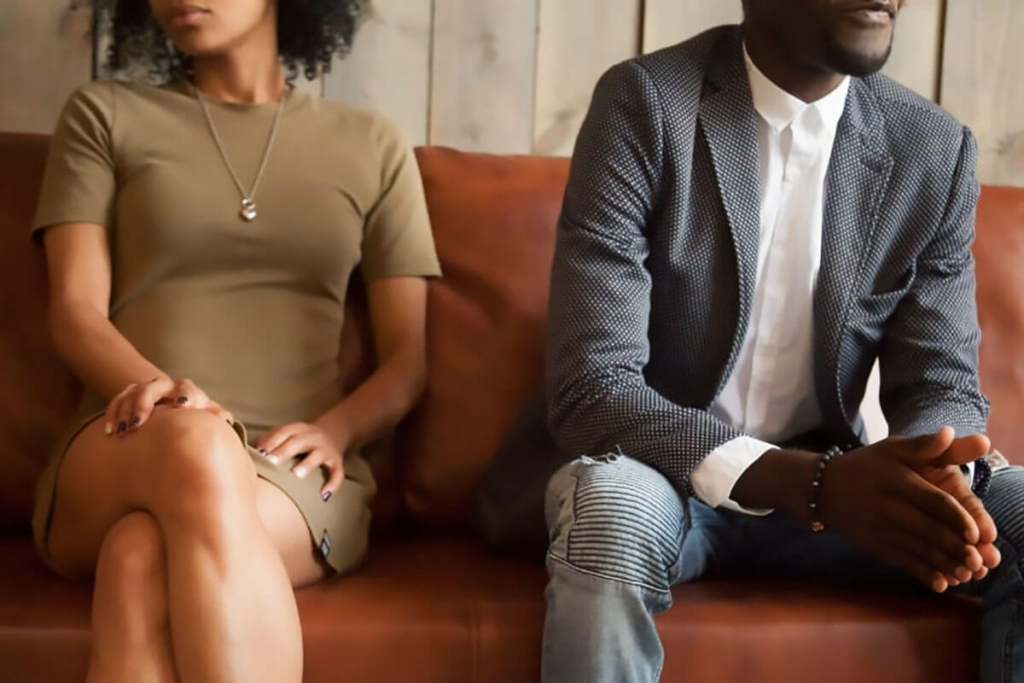 A thing that may occur, especially if you had a long conversation online, would be the awkward silence. It's something that shouldn't happen when you meet in real life. You may still like each other, but not having anything more to say will kill the mood a bit.
When you run into such a situation, think of random things. You can talk about childhood movies, favorite ice cream, weirdest moments, funny events, etc.
Benefits of not Trying too Hard
It might sound ironic, but don't try too hard to impress a date. When you want to show off as much as you can, you become boring. Instead, you should leave some magic for later.
As we said earlier, try to take things slow. Also, don't try to be too flirtatious – to create a good dynamic, combine a normal conversation with flirting.
You don't have to prove yourself to your date all the time. Instead, try to enjoy the moments you're spending with the person. Sometimes, you have to let the fun and flirty nature of the conversation and all the little non-verbal cues do the seducing for you. Don't question yourself about what to do next, be more spontaneous.
Another thing that can help you leave a good impression is not caring too much. If you constantly care about what to say and how to express yourself, you will only feel worse. Try not to worry about the little things or where it is all going, no matter who the person might be.
Thinking about whether the date will accept or reject you is unnecessary – act like you have nothing to lose and stand your ground.
No Hesitation
Also, don't be hesitant with your date. Know what your desires are, and share them with a person. On an ideal date, pretty much anything should be allowed. Say what's on your mind and what you want from your partner.
You may prefer casual flings, a one-night stand, a short-term relationship, a long-term relationship, or a marriage. Being open and honest will help reduce headaches on both sides.
Being Yourself
This one might be generic, but don't forget to be yourself. You can add a bit of charm without being fake, but being just who you are is enough.
Embrace your vulnerabilities, and carry them with confidence. If you're constantly trying to be somebody else, you'll drain yourself after a while. It's better not to keep all the secrets, so there's no worry about leaving a wrong impression.
Now that you're talking in real life, you have the opportunity to show some charisma. Just like dating on the interwebs, charm your date a little bit. You want to be memorable after the date, right?
It's the right time for you to have your spotlight. You can use some humor with a great punchline. Make your date put out a nice laugh after your sentences. Everyone likes a bit of good entertainment and performance.
Get to know your date even better. Talk about some wild adventures you had in the past. Try to make the story even more interesting, and bring a person's attention even more. You'll show that you're a person with an open personality.
That will make your date open up a lot more as well.
Conclusion
The transition from dating apps to going out on a date can be demanding. However, it doesn't mean that it's impossible to do. At first, you may feel overwhelmed by the tips we gave you in the article, but they are easy to remember. Following those tips step by step will help you do everything right.
Make sure your online dating profile meets the mentioned requirements. After following those steps, there'll more likely be a chance for asking a date out. Be the one who arranges the date, and prepare yourself.
When talking, remember to be yourself and be confident at all times. Try to show some charisma when talking to your date as well. Don't rush and try too hard to impress your date – instead, take things slowly.
Try to entertain your date a little bit, and you might be in each other's arms later! Hopefully, we made that transition easy to understand. With that, good luck finding your future partner!