Warning… These tinder lines are powerful, and I don't know if you'll be able to handle the responses you'll receive after you try them!
I'm going to dish out the goods here for you. Because I know online dating is hard for men— especially during the initial attraction phase.
I know this… because I've gotten lots of messages from men, as a single woman, and worked with 100s of men as a dating coach.
Another thing is… in the past decade I've received (and rejected) thousands upon thousands of boring messages from men. This is why it's hella important to stand out like a purple elephant at the circus with your first message.
Now… what if I told you in just a few minutes, all of your online dating messaging problems would be solved?
Just imagine what your life would be like.
Would your life be easier if you had some (actually good) done-for-you, fill in the blank templates you could use to write compelling messages that get responses, digits, and dates?
Because you CAN get those hot girls to message you back. But you've got to understand some fundamental things about women first.
Most women doing online dating have seen it all and heard it all.
And most of the time online dating messages from men are pretty damn boring. This is a problem.
Women have lots of choices, and most of them don't respond to hardly any messages.
For what it's worth I was a "weird woman" online because…
I responded to EVERY message every man sent for a long time. But that's NOT the norm for women.
There were a few reasons why I replied to every man (no matter how bad their online dating opening lines were)…
Because I was a dating coach and wanted to understand men on a deeper level.
Chatting online with men was a hobby.
I like connecting with all kinds of people.
I also had the TIME to spend (literally HOURS) every day writing messages back to these guys (most women DO NOT have this luxury and extra time on their hands).
So I was the woman that replied every time (for a while)… but there's something good about loads of women NOT messaging you.
In fact, it could be really really bad for your dating life if every woman responded. Wanna know why?
If every woman responded… you would be getting lots of…
Pity messages.
Time-wasting messages.
Boring messages.
Clingy, desperate messages.
Rejection messages.
There's no way an awesome guy like you wants any part of that.
Here's something else…
YOU need to be selective when you're sending messages to women online.
Because you deserve to be with a woman who is picky. Because YOU are picky. You deserve to have an amazing woman in your life, not just some rando that isn't a good fit.
So…
When every woman doesn't respond to your openers for online dating it's a good thing…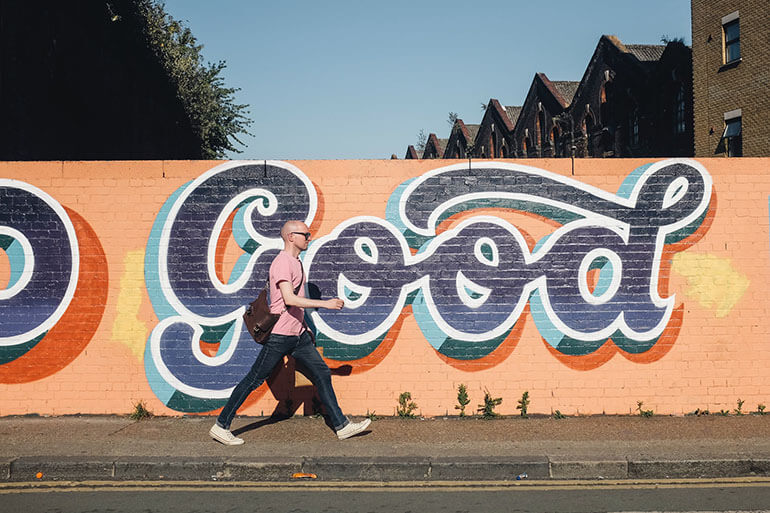 It's so much better than getting a "pity message"." You don't have time for that.
Instead of getting your hopes up to find a "Sorry, I don't think we're a good match," message you'll have more time to live your life how you like and send messages to the right woman who wants to respond.
Here's your chance to finally get the secret sauce and build attraction from the beginning.
So be GLAD every woman doesn't send you a message. Because— it's EXHAUSTING for you and her.
Heck, consider yourself lucky you're not wasting your time going back and forth with someone who isn't a good fit for you.
Here's what else…
When it comes to receiving messages from women— quality is BETTER than quantity
I want you to focus on the quality of the messages you send. And you don't have to send a message to every woman online.
After all… YOU can be SELECTIVE (after you get your online dating profile dialed in). So do that first. And then…
You can use my new and never-before-seen opening lines and templates for attracting women online.
I've created an assortment of unique opening lines and fill-in-the-blank type of scenarios for you to sample.
Now I want to talk about deep psychological stuff about men and women online.
Here's the deal… if you've been online for a while (or even a short time), you've probably sent more messages to women than you care to admit.
And there are a few things that are keeping you from having success on Tinder or any other dating site.
You're focused on the outcome instead of the fun opportunity that is right at your fingertips. You get to show how clever, fun, spontaneous, and sexy you are in every message.
When you discover how you can sweep a woman off her feet… you'll have an unfair advantage over all the other men out there. That's why I'm here.
Here's something I have to say that might not make sense…
Don't think about the opening line.
Let me explain.
The opening line isn't what will make a woman attracted to you.
It's the confidence, deliberate positive action, and the energy you're putting out there.
You are connected to these women you message online on a deeper level than you realize, and you can use this to your advantage
Women can "feel" where you're coming from.
You've probably heard about "women's intuition." Yeah, they have it.
And if you feel desperate, and are copying and pasting the same message over and over… women KNOW what you're doing.
So you've got to mix things up with it.
Now, before you hit send, get yourself into a good space, and say…
I am confident.
I'm not attached to the outcome of this message.
My life will be amazing no matter what happens.
I'm just here having fun showing off, and maybe making a new connection.
Getting responses from online dating messages have a LOT to do with your mindset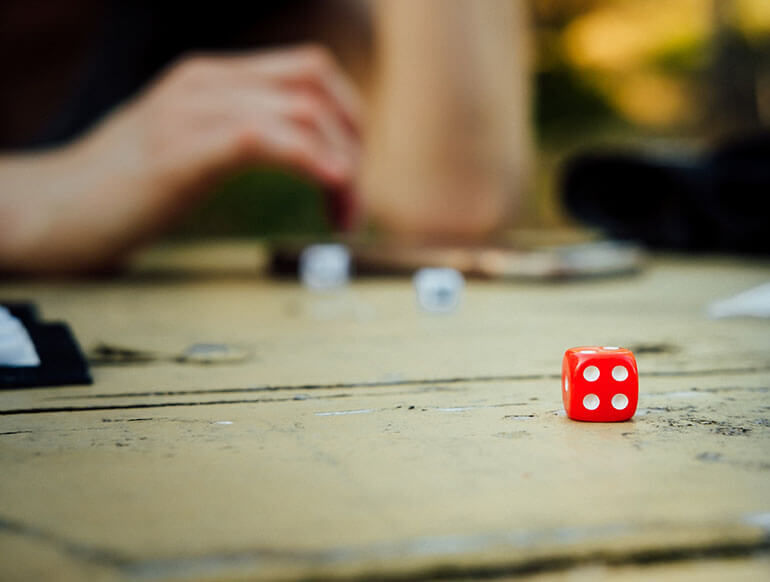 And taking a playful, non-attached approach makes it more like a fun game.
So have fun with every opening line… because each one you send gets you one step closer to getting what you want.
Now… I think this GREAT opener you can use.
I'm curious… are you more left brained or right brained? I bet I already know.
This line is a psychological mine-field of persuasion.
This shows women that you're into science, know about brains, and maybe even know about women's bodies (and that's a good thing).
It also exudes confidence in your perception saying "I bet I know."
And it also challenges her to come back and say… How could you know? Or I don't believe you have any idea.
This line exudes confidence… showing her that you (think) you know what she's like, even if you really have no idea. But you're confident enough to trust your gut and put yourself out there.
It also shows you're curious about her mind and not just her body or physical appearance..
You're demonstrating you're interested in learning more about her, and you'll be cool about it if you do guess wrong.
Anyway… here's what it means science-wise.
A left-brained dominant person is the more logical methodical type (think about an engineer-type brain).
And a right-brained dominant person is more creative (artist, musician type).
If you want to learn more about it (so you actually know what you're talking about) here's a link to an easy to understand article that breaks it all down.
Now think about it… which brain type are you? Which brain type do you think your match is?
It doesn't even matter if you don't know. Have fun with it.
This is also important…
Don't make this online messaging mistake…
Assuming this line (or any line) will work every time.
Because no opener in the history of online dating messages has a 100% open and response rate.
Sabrina might think it's interesting.
Challa might ignore it.
Monica might think it's the best message she's gotten all month.
DO THIS: Try different opening lines with different women
Make sure you think about her personality by reading her bio and looking at her pics.
Then read her energy
By getting curious about her…
Does she seem playful?
Does she look studious?
Does she look confident?
Is she into fashion?
Does she look laid back?
Is she a party girl?
Does she want a relationship?
Is she a casual-relationship type of gal?
One more important thing to note…
The way you present yourself in your profile and your messages, should attract the right kind of woman and repel the wrong kind.
Next up… pay-attention to her profile before you send that first message
Then subtly throw in the fact that you actually looked at it and paid attention to what she posted.
Here's a line that is filled with mystery…
2. Do you want to know what's interesting (make a comment about something in one of their pictures).
This is a curiosity-driven line. And she'll be wondering "what's he talking about?" And she'll want to start a conversation with you.
In marketing it's called an open loop. And it's powerful. You started a thought, but didn't finish it. And it's been known to make people open and respond.
Then you'll have to find something to say about their purse, location, dog, cocktail they're drinking, etc.
Then when she responds, look up something that is actually interesting about the thing you lured her in with to keep the conversation rolling.
And when she DOES message you, you don't have to drop what you're doing. Wait until you're done with YOUR life stuff of the day. Then respond.
Here are some common fears men have (because of their past online messaging experiences).
You only get messages from women you're not interested in.
You're afraid of rejection (it's part of dating, FYI).
You may have given up hope because NOTHING seems to work.
You're afraid you'll never get a date
So if you swipe till your thumbs are throbbing in pain, send messages until you can't think straight with no luck…
You're FINALLY in luck with these online dating openers that work!
They work even if you don't consider yourself attractive.
They work even if you're a virgin.
They work even if you've NEVER gotten a message back from a woman.
They work even if your dating options currently seem non-existent.
Now onto some big online dating opener mistakes.
If you're guilty of using these opening lines…
Hi
Hi, sexy.
You're beautiful.
What's up
You're cute.
Are you horny tonight?
How's it going?
STOP IT! STOP IT! STOP IT! STOP IT! RIGHT FREAKING NOW!!!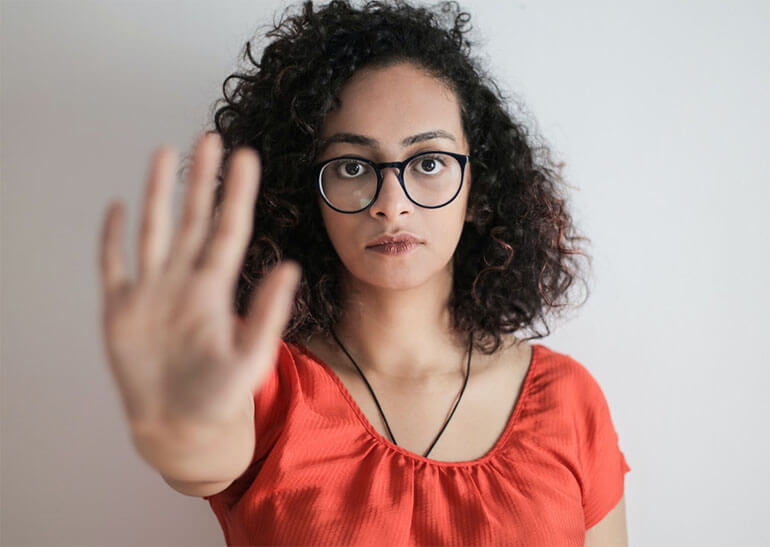 I know it's so easy to be lazy and not put in any effort (after all, people biologically want to lie around and watch YouTube all day).
That's why we are going to have a lazy messaging intervention.
Stop what you've been doing.
Then say to yourself…

I swear I will NEVER EVER EVER send a boring message to another woman. Because the women I choose to be with will have high standards. And she will only respond to someone who gets her (me!). And I'm here doing the work to understand what creates attraction with women.
Now, I'm going to make it simple for you and give you more online dating opening lines that can work in all kinds of situations.
Then you can send me a message and tell me how they worked for you.
This is a hookup-starter message straight out of the gate. DO NOT send this type of message if you want a relationship-ready woman.
Here's a line you can use on a girl that has a pic with a messy room behind her…
3. I don't like to clean my room either, and my cleaning lady is on vacation. Maybe I'll let you come over after she's back in town.
This one oozes confidence.
Another approach you can take is to ask them out on a date straight out of the gate.
4. I'm really busy so I'll keep this short. You seem like a cool woman I would click with. Let's meet up for a drink next week (wink emoji).
You're showing her you've got a life of your own. You're not begging her to meet up. And you're not even asking. You are "assuming the sale" with this line. It looks like you're a guy who knows what he likes and isn't afraid to go after it.
Give her a multiple-choice question in your opening line.
This takes out much effort on her part and makes it easy for her to respond.
Here's an example:
5. What would you choose if you had to pick just one on Sunday brunch?
Chocolate chip pancakes
Eggs benedict
Unlimited mimosas
This one is funny, and you'll know right away if she has a sweet tooth, or if she's into day drinking.
6. You have a day off, what do you do?
Binge on Netflix
Study
Go to yoga class
Work on your side hustle
Drink with your friends
Here are some more solid opening ideas you can test out
These are just jumping-off places for youtube to be more creative.
7. I bet I know your favorite holiday because of (XYZ thing) in your pics… But, I bet you'll never guess mine.
8. When I was looking at your profile, the funniest song came on… (don't tell them the song until they ask about it).
9. I like (things they mention in their bio) too… but only if… (something funny here).
10. I think you seem a little weird (like me), and kinda cute.
11. Compliment her on something in her pics, or bio,(on anything EXCEPT her physical appearance).
Go with GIFs
According to Tinder, GIFs work. So find one that seems like it fits her personality. And if you're not very funny, it's an easy way to get some humor across quickly. It's the easy way out… I'm not too into shortcuts when it comes to dating messages… but I'll let this one slide.
If the woman has nothing but a couple of selfies that don't say much about her, you can tease her and say…
12. Wow, you put a lot of effort in that profile of yours. It looks like we have soooo much in common lol.
Here's another one that's spiced with intrigue…
13. So… I've been thinking about what happened yesterday.
She's going to be wondering… what happened? Was it something really interesting? Does it have to do with me? What the hell is he talking about??
Here's another line that drove me bonkers…
14. I want you to know… I've read "the book."
Here's what went on in my mind…
What book is he talking about? I was instantly looking online for something online called "The book."
I found…
A book about baseball.
A book about writing and printing.
A book about bibles.
A book about death.
A book about a dystopian future.
So of course I had to know what this great book was.
It took a while for me to pry the info out of him.
The book he was talking about is called "She Comes First, the thinking man's guide to pleasuring a woman", by Ian Kerner.
This is GOLD. And if she knows you've read this book… I promise she'll be more than interested. Because most men don't know what to do down there.
So it's YOUR job to learn as much as possible about building attraction with women if you want incredible hookups, dates, or even love.